You might wonder why do people of Ancient times wear capes often? The answer is simple, they wear them because of how they can preserve warmth during windy, rainy, and snowy days and they are quite practical in terms of horse-riding gear because of how sylphlike the fabric is. Nowadays, capes are still in regular use by the military and police force for several reasons, e.g., protection from the rain while wearing a gas mask and formal wear during ceremonies and parades. Superhero-like custom capes are abundant these days because of comic books and superhero movies that are booming among the public, and even adults order them! Let's check out the reasons why people wear capes: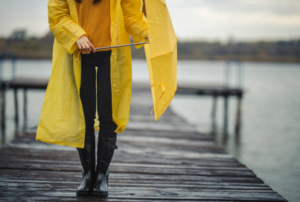 They Protect from the Rain
Rainy days are annoying, especially if you have a business to attend outside. Since ancient times, people understood that capes are useful to be worn on rainy days and are still being used by the military as practical rain gear. They help keep us warm and provide a layer of protection from being hit directly by the falling raindrops that could make our temperature drop in an instant.
They Are Used as Formal Wear
Fashion is a revolving cycle, and capes coming back prove that statement in the most logical way. Many designers apply capes to their designs to be worn by models on the runway and fashion shows. They are more of an evening covering that can complement a gown or a dress during a ball or other formal ceremonies. Many socialites still wear them today because of how trendy and elegant they make them feel and as a gesture of paying homage to the Victorian era where capes are more socially acceptable.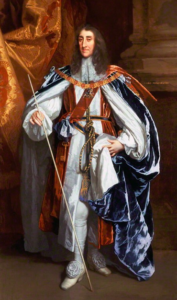 They Are Used as a Status Symbol
Many decorated war veterans wear capes during military parades or ceremonies to show their status and rank to other people. Capes can be a good wealth and power display tool to help distinguish someone from other people during an event or happening. The British royal family is an excellent example of how people discern social status from capes. The Queen, Princess Diana, and Kate Middleton, the Duchess of Cambridge, often wear capes during ceremonies like the Garter service or funeral procession as their standard formal attire.
They Are Good for Cosplays
Cosplaying is the trend of the 21st century because of how superheroes from comic books have affected the world through their merchandise, series, comic books, and big-screen movies. Many cosplay events like Anime Expo, Comic-Con, and Comiket become the sole reason behind capes purchases by the people. At these conventions, people could present their capes that complemented their costume ideally in front of other people who recognize their portraying characters. Here are some famous cape-wearing characters to cosplay:
Superman
Batman
Magneto
Martian Manhunter
Thor
Shazam
The Bottom Line
It doesn't matter if you are already an adult; you can always go back to your childhood and feel like a child again if you adorn the cape. A cape is good for many things and is still used in society, but it cannot change who you are deep inside. It's better not to think about what other people will say, think, or judge about what you wear and stand proud wearing that cape!