Although they have brilliant advantages, steel buildings have their challenges. One of the challenges is that they need insulation. Moreover, the bigger problem is looking for proper insulation for your steel building. Good house insulation is advantageous because it reduces energy consumption. Steel does not offer protection from external temperatures. The lack of security, therefore, means that there is nothing to prevent against heat or cold. Insulation will help your structure in conducting outside temperatures. Click here for more information on Commercial Steel Buildings. Here are some of the types of insulation you may consider:
Loose-fill insulation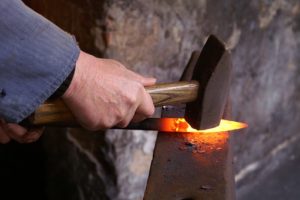 Loose-fill insulation is one in which loose fibers are blown into the cavities in the building by use of specialized equipment. This type of insulation can fill all corners of your house and reduce air leakages. It is used in floors, walls, and attics.
Batt and blanket insulation
Batt and Blanket insulation use mineral fiber that has rock wool or fiberglass. It is usually used in floors, walls, and ceilings. It works well with stud spacing of 16-24 inches. Radiant barrier backing, a type of batt insulation, works best with steel buildings because of lack of absence of natural insulation.
Fiberglass insulation
Fiberglass is the kind of insulation regarded as the least expensive and which does not require an expert to install. However, it is advisable for one to wear a mask and a protective cloth when handling it. In addition to offering protection against bugs, rodents, and birds, it also gives the interior of your building an attractive look. You can get fiberglass in a variety of forms and colors for your preference.
Rigid board insulation
Rigid board insulation is made from polyurethane, fiberglass or polystyrene. It is considered as the best type of insulation for reproofing of flat roofs. However, it can also be used on basement walls and concrete slab edges. It needs weather-proof facing on exterior applications.
Spray foam insulation
Spray foam insulation contains a foaming agent as well as a polymer. It is a liquid. The liquid is sprayed into ceilings, walls, and even floors. It works best with steel buildings due to its ability to fill every space. Since it is a liquid, it fills even the smallest of the spaces. It can get around obstructions as well as different shapes of designs. It is an airtight barrier that does not require additional caulking.
Conclusion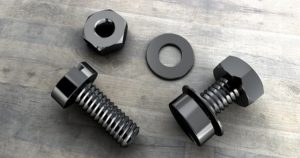 Any of the above types of insulation can be used in steel insulation. However, the type you choose to use depends on such factors as location of the building, the design of the structure, etc. Ensure to get the right type of insulation for your structure for optimum results. You can even use different types of insulation for different parts of your structure.