Not everyone has lots of space where he can have a spacious room. Not everyone has the luxury of a large kitchen for various reasons. However, with careful planning, a compact kitchen can be as stylish and practical as a large kitchen. In the recent past, there have been many kitchen fittings that help in the enhancing the general look of the kitchen. However, most of these fittings are only suitable for the big kitchen. The kitchens in Leicestershire are designed using the modern techniques. This blog looks at some of the practical ways of designing a small kitchen.
Designing a small kitchen
Define the spaces
One of the critical things that you are required to do when designing your small kitchen is to identify the areas. The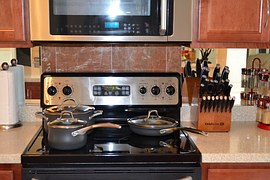 function of the kitchen is the most important consideration that you should put in mind. The kitchen is used for different purposes mainly the preparation of food.
There are, however, other roles that are associated with the kitchen like the cooking and the washing. You should, therefore, try and define the different zones like the washing, cooking, and preparation. This will enable you to design your small compact space according to the various functions that you expect to do.
Make a list
Before you begin designing your small kitchen, walk around your kitchen and note down how the current one looks and how you currently use it. Go ahead a jolt down how you would like the new one to look and how you expect to use it. You may need to draw images of the same so as to ensure that the design goes on as you have planned.
When making the list consider the appliances that you currently have, the workspace, and the amount of storage that is available in the kitchen. It is important to factor in the number of people who will be using the said space. Try to figure out the type of cooking that you enjoy and the space that it will need you to prepare.
Carefully choose your appliances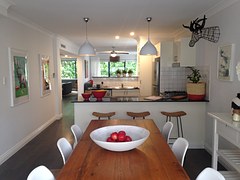 Even as you design your kitchen, it is critical to carefully choose your tools. When it comes to kitchens that need little space, there are many options when it comes to the kitchen appliances.
For example, if you want a free standing cooker, plenty are 60cm, 55 cm, and 50 cm, to choose from. The built-in ovens can also be installed in the vertical column to save on the space.
.